QStory - Delivering Sales & Marketing Impact
How Scalewise worked closely with QStory CEO Patrick Coleman to build a predictable revenue machine and help QStory achieve its revenue goals.
Contact Centre Automation Scale-up
GTM Strategy, Account-Based Marketing, Messaging, SDR Training
Founded in 2014, QStory is a fast-growth tech scale-up, which helps contact centres make the best use of agents' time through intraday automation. By bridging the gap between scheduled efficiency and real productivity, QStory's recommendation engine makes intelligent and informed decisions, which increase the effectiveness and delivery of call centre operations for companies like Nat West, Nationwide Building Society & Jet2Holidays.
QStory wanted focused and strategic input to optimise their messaging, clearly articulate their value proposition and capitalise on the sizeable market opportunity. QStory CEO and Founder Patrick Coleman therefore enlisted Scalewise to improve the company's Sales Development Representative (SDR) effectiveness, implement a robust sales process, develop and deploy an Account-Based Marketing approach and grow the value of their sales pipeline.
Within a week of project sign-off, Scalewise assembled a team of highly experienced Delivery Partners to help QStory on their next stage of hyper-growth. With an injection of top-tier scale expertise, Scalewise honed QStory's go-to-market strategy, improved opportunity quality and close rates, and had an impact in the following areas:
1. Created a focused Account-Based Marketing (ABM) strategy
Marketing Scale Experts implemented an account-based marketing strategy that gave QStory a much more focused approach to targeting prospective clients. This new approach was then activated in an account-based advertising trial, which resulted in QStory engaging with 11 target accounts within the first weeks of the ABM campaign trial.
2. Built a compelling company narrative
Marketing Scale Experts worked with the CEO to define a clearer and more differentiated description of the business; one that was meaningful and compelling to the target buyer. This was then articulated in a new sales deck, relaunched website and multiple videos. The result? QStory now has a clear and targeted "Now What?" message across its channels.
3. Expanded the capabilities of lead generation
Our Sales Scale Experts assessed, coached and trained QStory's outbound SDR team, empowering them with the confidence to book meetings, influence stakeholders and reach the right decision-maker. Following Scalewise's coaching, Qstory can now call upon three 3 SDRs who are specifically trained to deliver high-quality pipeline.
4. Developed an effective Go-to-Market strategy
Scalewise developed and improved QStory's GTM strategy, helping them to achieve real clarity over who to target and how this can be executed throughout the business. As a result, QStory aligned its sales & marketing departments around a clear Ideal Customer Profile.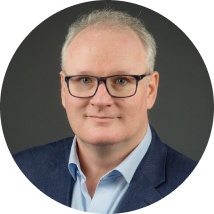 "Scalewise has transformed our go-to-market approach enabling us to implement best-in-class, account-based sales & marketing strategies that consistently deliver high-quality pipeline. They also played a critical role in enabling QStory to build a scalable and predictable sales machine, giving us the culture, infrastructure and in-house capabilities to achieve our revenue goals."
Our simple 4-step process will quickly have you matched with the perfect Scale Coach whilst providing access to our unique Membership offering.
Trusted by ambitious scale-ups
Frequently Asked Questions
A Scale Coach is a seasoned revenue operator who has been through our three-stage screening process to ensure they have the expertise required to support our clients on their scaling journey. They provide powerful insights, offer constructive feedback and love sharing their knowledge.
Our Scale Coaches are VP and C-level revenue leaders who have played (or are currently playing) pivotal roles in successfully scaling fast-growth tech companies. They may be Chief Marketing Officers, VPs of Sales, Customer Success or Revenue Operations leaders. They're often in full-time employment within a scale-up but can provide support on a flexible, hourly basis around their day-jobs. 
Can I access multiple Scale Coaches for me or my team?
Absolutely. Scalewise Membership gives you access to over 100 world-class Scale Coaches and we have clients today who are tapping into the expertise of several Coaches at once. One may be working with their Customer Success Team, another with their marketing leader or sales leader whilst another Coach supports their founder or CEO. 
What is Scalewise Membership?
Scalewise Membership provides unique access to the expertise, tools and resources you need to fuel your scaling journey.
Scalewise membership provides access to:
The Scalewise Platform to get matched with world-class Scale Coaches

A dedicated Growth Adviser to support your scaling journey

Delivery Partners who are vetted for their specialist expertise 

Fractional & Interim Leaders to fill vital leadership gaps

Online & in-person networking opportunities 

Masterclasses where Scale Experts share their expertise

Carefully selected partner resources and exclusive offers
We're currently offering Scalewise Membership for free to the first 100 scale-ups to apply. Contact us now to apply for Scalewise Membership.
How many Scale Coaches will I have access to?
We've on-boarded over 100 Scale Coaches, most of whom are in the UK or US. We continue to onboard around 10 Coaches per month and we're always on the lookout for exceptional revenue operators around the world. As soon as we on-board a new Coach, clients can immediately tap into their expertise via the Scalewise Platform (coming soon).
What are the costs for Scale Coaching?
We offer a range of flexible, one-off or subscription packages ranging from £295/$400 per month per coachee to £1,795/$2,450 depending on the number of hours required. Hours can be used against multiple Scale Experts if desired.
Are there any discounts available if I want to access Scale Coaching for multiple people in my company?
We're always happy to discuss pricing for clients who are looking to support multiple team members. We've seen first-hand the impact of injecting expertise into multiple individuals or teams and like to encourage this through preferential pricing. 
Is there a minimum contract period?
Although we don't have a minimum contract period, we've found that clients get the most benefit from engaging a Scale Coach for a minimum of 6 months. We also offer preferential pricing for clients who would like to commit for 12 months or more.
When will the Scalewise Platform be live?
We've been building the Scalewise Platform since April 2020, which we're excited to launch into the wild in July 2021. 
Build a scalable and sustainable growth engine with high-impact Coaching, Fractional & Interim Leaders and Delivery Partners.