Senseforce - Strategy, Sales & Marketing Coaching
How Scalewise worked with Communications Lead, Tatjana Hayward, to build a more effective sales & marketing machine and streamline both inbound marketing and outbound sales.
Industrial Automation Software
Strategy, Outbound Sales, Inbound Marketing
Senseforce is on a mission to help machine manufacturers make their customer service more proactive rather than reactive. Launched in 2016, the Germany-based Senseforce uses machine-quality improvements and enhanced decision-making to connect, manage, integrate and process data efficiently. Today, Senseforce collaborates with global industry leaders like ZF, DB, Microsoft Azure and Speed Invest.
Before engaging with Scalewise, Senseforce was approaching product-market-fit and had secured a strong portfolio of early clients such as DB, ZF Corporation and Speed Invest.
However, the team recognised an opportunity to significantly improve their lead generation, understand the sales lifecycle better and deliver more robust, targeted marketing campaigns. As such, the Senseforce team sought support to turn their haphazard marketing, lead generation and nurturing processes into a well-oiled marketing machine that could enable them to improve the effectiveness of marketing campaigns, close more deals and deliver predictable revenue growth.
To ensure Senseforce's success, Scalewise's experienced Scale Coaches shared vital marketing expertise to help them establish and structure an effective marketing operation. Meanwhile, to deliver results, Scalewise split the Senseforce coaching into three core strands – Strategic Level, Inbound Marketing and Outbound Sales – which were tackled in weekly, virtual 1-on-1 Scale Coaching sessions.
1. Strategic Level Coaching
Scalewise coaches empowered and enabled the CEO and CTO to find solutions to complex business problems within a constructive and open-minded environment. Our approach challenged and supported the team through some of their most significant business challenges, leading to greater clarity and confidence in their strategy.
For the Senseforce marketing team, improving the quality and engagement of leads was a core priority. Within weekly Scale Coaching sessions, team members were encouraged to track, review and optimise their campaigns, giving a sense of accountability and improving overall campaign performance through the sharing of best practices.
The Scalewise Scale Coach began with a deep dive into the current CRM set-up and outbound sales process. He identified gaps in the data for attribution and introduced custom & mandatory fields to aid reporting. More targeted outbound messaging was developed that would resonate better with multiple ideal personas and effective follow-up strategies were put in place to accelerate pipeline velocity.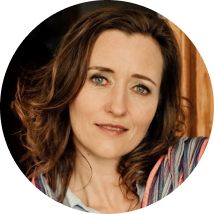 "Scalewise coaching had a big impact right from the start, helping us to execute a much more effective marketing strategy whilst implementing best practices throughout our sales & marketing funnel. "
Commaunications & Business Operations Lead Senseforce
Our simple 4-step process will quickly have you matched with the perfect Scale Coach whilst providing access to our unique Membership offering.
Trusted by ambitious scale-ups
Frequently Asked Questions
A Scale Coach is a seasoned revenue operator who has been through our three-stage screening process to ensure they have the expertise required to support our clients on their scaling journey. They provide powerful insights, offer constructive feedback and love sharing their knowledge.
Our Scale Coaches are VP and C-level revenue leaders who have played (or are currently playing) pivotal roles in successfully scaling fast-growth tech companies. They may be Chief Marketing Officers, VPs of Sales, Customer Success or Revenue Operations leaders. They're often in full-time employment within a scale-up but can provide support on a flexible, hourly basis around their day-jobs. 
Can I access multiple Scale Coaches for me or my team?
Absolutely. Scalewise Membership gives you access to over 100 world-class Scale Coaches and we have clients today who are tapping into the expertise of several Coaches at once. One may be working with their Customer Success Team, another with their marketing leader or sales leader whilst another Coach supports their founder or CEO. 
What is Scalewise Membership?
Scalewise Membership provides unique access to the expertise, tools and resources you need to fuel your scaling journey.
Scalewise membership provides access to:
The Scalewise Platform to get matched with world-class Scale Coaches

A dedicated Growth Adviser to support your scaling journey

Delivery Partners who are vetted for their specialist expertise 

Fractional & Interim Leaders to fill vital leadership gaps

Online & in-person networking opportunities 

Masterclasses where Scale Experts share their expertise

Carefully selected partner resources and exclusive offers
We're currently offering Scalewise Membership for free to the first 100 scale-ups to apply. Contact us now to apply for Scalewise Membership.
How many Scale Coaches will I have access to?
We've on-boarded over 100 Scale Coaches, most of whom are in the UK or US. We continue to onboard around 10 Coaches per month and we're always on the lookout for exceptional revenue operators around the world. As soon as we on-board a new Coach, clients can immediately tap into their expertise via the Scalewise Platform (coming soon).
What are the costs for Scale Coaching?
We offer a range of flexible, one-off or subscription packages ranging from £295/$400 per month per coachee to £1,795/$2,450 depending on the number of hours required. Hours can be used against multiple Scale Experts if desired.
Are there any discounts available if I want to access Scale Coaching for multiple people in my company?
We're always happy to discuss pricing for clients who are looking to support multiple team members. We've seen first-hand the impact of injecting expertise into multiple individuals or teams and like to encourage this through preferential pricing. 
Is there a minimum contract period?
Although we don't have a minimum contract period, we've found that clients get the most benefit from engaging a Scale Coach for a minimum of 6 months. We also offer preferential pricing for clients who would like to commit for 12 months or more.
When will the Scalewise Platform be live?
We've been building the Scalewise Platform since April 2020, which we're excited to launch into the wild in July 2021. 
Build a scalable and sustainable growth engine with high-impact Coaching, Fractional & Interim Leaders and Delivery Partners.