Orbital Witness case study
Orbital Witness - Using interim leadership as seamless parental leave cover
How a Scalewise interim leader enabled Orbital Witness to maintain momentum during the Head of Business Development's parental leave.
Full-time for initial 6 months
Launched in Autumn 2018, Orbital Witness is automating legal due diligence in the property sector. Instead of asking lawyers to check through myriad documents and reports, Orbital Witness' digital solution improves the transparency, speed and simplicity of legal diligence during property transactions. In just four years, the product has been used to check almost one million properties, and is trusted by UK legal giants, such as Freshfields, Clifford Chance and Allen & Overy.
With Orbital Witness's Head of Business Development going on parental leave, the company's co-founders started looking for a parental leave cover solution three months in advance. 
In particular, they were looking for an experienced leader that could keep the momentum going and support the business development (BD) team during the parental leave period.
Scalewise explained the various types of role that could act as cover, including interim, fractional and coaching. Having decided on an interim leader, Scalewise created a shortlist of candidates based on Orbital Witness's needs. Following a round of interviews, Orbital Witness decided to hire Richard Wright for an initial six months.
Richard met up with Orbital Witness in the weeks before the engagement began, attending meetings and getting up to speed, to ensure a seamless transition. He has since had the following key impacts:
1. Maintained BD momentum
Richard was able to fill in the gaps and ensure that Orbital Witness continued its growth. In particular, he held a fairly junior team of BDRs to account, but also supported their development through 1-2-1s, coaching and mentorship. Richard was also able to attend sales calls and advise on more complex deals based on his previous experience and expertise.
As an interim cover, Richard was tasked with steadying the ship rather than implementing widespread changes. However, he also suggested small process changes, which Orbital Witness decided to try. For example, he reorganized the BDRs and AEs into pods to bring about some internal competition and get members of the sales/BD team working in sync.
3. Delivered founder peace of mind
With the Head of BD going on leave, it would have fallen on the company's co-founders to pick up various meetings and responsibilities, whilst also trying to find time for hundreds of other business-critical activities. Richard's energy and expertise gave the BD team an outlet to draw on – especially in terms of professional development. As such, the team had less need to ask the founders for support, which freed up the founders' time to focus on other tasks.
4. Opened future support options
Orbital Witness is a young growing company with a high likelihood of parental leave at leadership level in the future. Having worked with Richard, the founders not only know the benefits of interim cover – allowing them to plan with confidence – but the flexibility of external expertise has opened new support options. For instance, leaders at Orbital Witness know they can lean on Richard's unique experience as a sounding board for future decisions or second pair of eyes on new initiatives.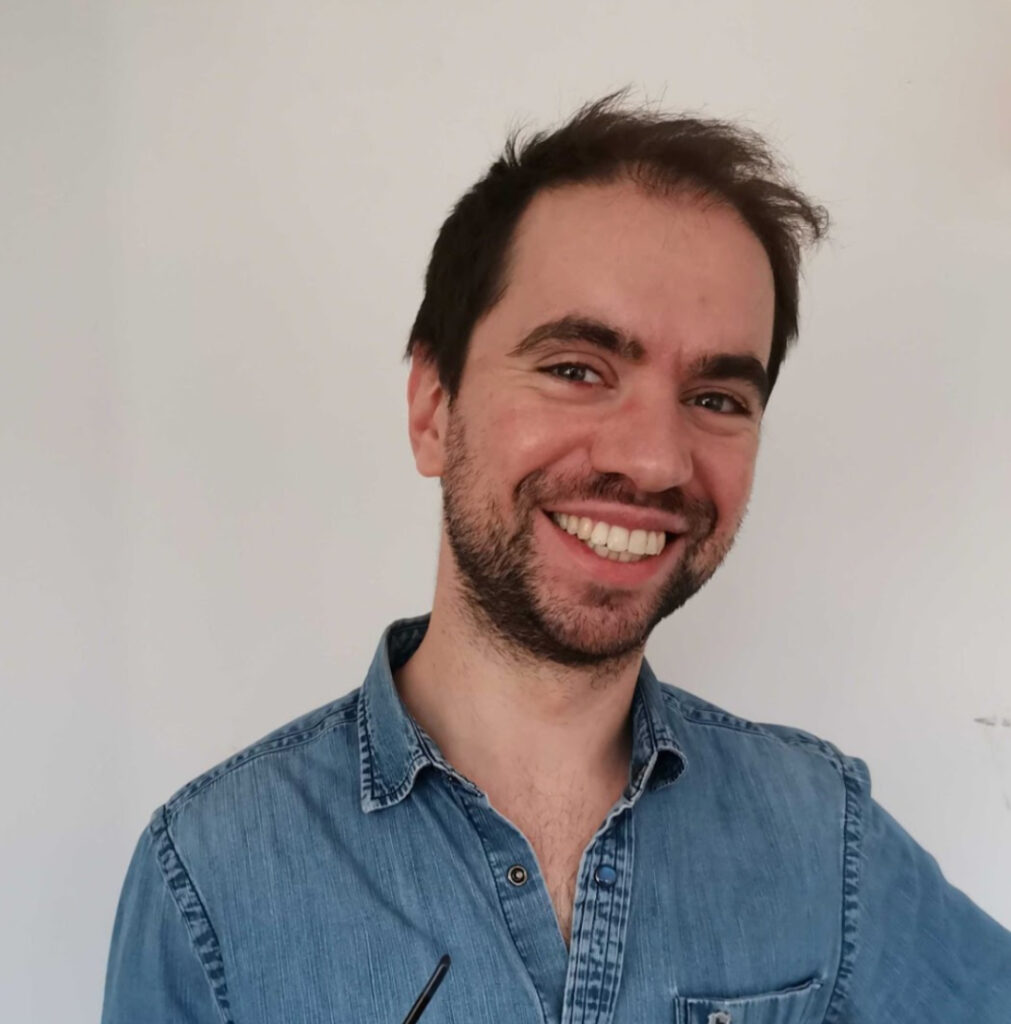 "Unquestionably, Richard has made our lives as founders easier. Having someone with his level of experience come in and coach the business development team has not only maintained our growth, but given us founders the time back to drive the company forward."
Co-Founder Orbital Witness
Our simple 4-step process will quickly have you matched with the perfect Scale Coach whilst providing access to our unique Membership offering.
Trusted by ambitious scale-ups
Frequently Asked Questions
A Scale Coach is a seasoned revenue operator who has been through our three-stage screening process to ensure they have the expertise required to support our clients on their scaling journey. They provide powerful insights, offer constructive feedback and love sharing their knowledge.
Our Scale Coaches are VP and C-level revenue leaders who have played (or are currently playing) pivotal roles in successfully scaling fast-growth tech companies. They may be Chief Marketing Officers, VPs of Sales, Customer Success or Revenue Operations leaders. They're often in full-time employment within a scale-up but can provide support on a flexible, hourly basis around their day-jobs. 
Can I access multiple Scale Coaches for me or my team?
Absolutely. Scalewise Membership gives you access to over 100 world-class Scale Coaches and we have clients today who are tapping into the expertise of several Coaches at once. One may be working with their Customer Success Team, another with their marketing leader or sales leader whilst another Coach supports their founder or CEO. 
What is Scalewise Membership?
Scalewise Membership provides unique access to the expertise, tools and resources you need to fuel your scaling journey.
Scalewise membership provides access to:
The Scalewise Platform to get matched with world-class Scale Coaches

A dedicated Growth Adviser to support your scaling journey

Delivery Partners who are vetted for their specialist expertise 

Fractional & Interim Leaders to fill vital leadership gaps

Online & in-person networking opportunities 

Masterclasses where Scale Experts share their expertise

Carefully selected partner resources and exclusive offers
We're currently offering Scalewise Membership for free to the first 100 scale-ups to apply. Contact us now to apply for Scalewise Membership.
How many Scale Coaches will I have access to?
We've on-boarded over 100 Scale Coaches, most of whom are in the UK or US. We continue to onboard around 10 Coaches per month and we're always on the lookout for exceptional revenue operators around the world. As soon as we on-board a new Coach, clients can immediately tap into their expertise via the Scalewise Platform (coming soon).
What are the costs for Scale Coaching?
We offer a range of flexible, one-off or subscription packages ranging from £295/$400 per month per coachee to £1,795/$2,450 depending on the number of hours required. Hours can be used against multiple Scale Experts if desired.
Are there any discounts available if I want to access Scale Coaching for multiple people in my company?
We're always happy to discuss pricing for clients who are looking to support multiple team members. We've seen first-hand the impact of injecting expertise into multiple individuals or teams and like to encourage this through preferential pricing. 
Is there a minimum contract period?
Although we don't have a minimum contract period, we've found that clients get the most benefit from engaging a Scale Coach for a minimum of 6 months. We also offer preferential pricing for clients who would like to commit for 12 months or more.
When will the Scalewise Platform be live?
We've been building the Scalewise Platform since April 2020, which we're excited to launch into the wild in July 2021. 
Build a scalable and sustainable growth engine with high-impact Coaching, Fractional & Interim Leaders and Delivery Partners.