Arctic Shores Scaling Story
Arctic Shores - Resetting the sales team with an interim sales leader
How a Scalewise interim sales leader restored confidence and results to Arctic Shores' sales team over a six month period.
Founded in 2013, Arctic Shores was set up to help companies 'see more in people' by focusing on potential and capabilities rather than past experience or aptitude in traditional intelligence tests; both of which disadvantaged certain groups of society. A champion of social mobility, UK-based Arctic Shores used gamification and neuroscience to create Europe's first behaviour-based recruitment assessment, which has now been used by 150+ companies in over 50 countries, such as Siemens, Axa and PwC.
From start-up to scale-up. Arctic Shores has grown rapidly since its inception in 2013, currently employing over 70 staff and making Deloitte's list of the 50 fastest-growing UK-based tech companies in 2020. However, like many scaling companies, Arctic Shoes has also experienced growing pains.
As Arctic Shores tried to shift its mentality and processes towards the scaling end of the spectrum, its sales growth took a hit in the first quarter of 2021. Arctic Shores CEO and co-founder, Robert Newry, was keen to bring in extra resource to address the dip and help with the transition, but instead of rushing an important CRO hire, he sought an interim solution first. In particular, Arctic Shores wanted a seasoned sales leader that could be parachuted in quickly, mentor the sales team and improve sales performance in the time taken to find a suitable CRO. They turned to Scalewise.
Robert Newry interviewed three candidates put forward by Gavin (and also put them through the Arctic Shores behavioural assessment) and decided to hire Margo Hayward as a sales lead three days per week (over an eventual six months). Margo has over 21 years of experience in technology sales and business leadership, she quickly used this wealth of knowledge to deliver the following key impacts:
1. Restored sales team's confidence
Off the back of missing their Q1 sales targets, Arctic Shores knew the importance of restoring confidence to the sales team. Straight away, Margo reminded the 7-strong sales team of their capability and potential. Focusing on the basics of the company's amazing approach and widespread benefits, Margo used her optimism, energy and get-things-done mentality to instill the belief among sales reps that there was no reason why they shouldn't be successful.
2. Renewed sales team's focus
The sales team's focus had blurred while scaling into new territory, but Margo quickly put a structure in place enabling the sales department to reset. Not only did she implement a sales success routine and cadence back into the team, but she also created a six month reset plan and channeled the sales team's focus with her '4P' methodology: people, process, proposition and performance.
3. Reinitiated cross-team alignment
As a result of missing its Q1 targets, the Arctic Shores sales team had slipped into a bunker mentality and was feeling separated from the rest of the company. Margo worked hard to boost interdepartmental collaboration and by working closely with the CMO and Chief Customer Officer – showing them how sales needed their help – she rallied the rest of senior leadership to support her team in delivering sales.
4. Boosted sales growth by 100%
Coming in at the start of Q2, Margo inherited a similar run rate to Q1 and quickly set to work to alter the sales trajectory. By Q3, after implementing a new focus, revising the sales structure and restoring confidence, Margo's revamped sales team hit their revised targets and increased the run rate by 100% from Q2. The same momentum is set to continue for Q4.
5. Prioritised key actions
Instead of acting as a direct replacement for a full-time Head of Sales, hiring a Sales Lead for three days per week ensured Margo's time was used to full effect. For example, Margo was not required to attend non-sales focused meetings or product reviews, but instead fully focused on the areas that had the most impact. This streamlined drive enabled Arctic Shoes to get the most out of Margo's time and deliver the greatest impact in the time period.
Describing her time with Arctic Shores, Margo said: "Working with the team at Arctic Shores was a joy, the team are capable and motivated to succeed. With the support of the Senior Leadership we were able to put a plan in place that made an instant impact to the sales performance by identifying clear focus areas that from my extensive experience I knew would lead to better results."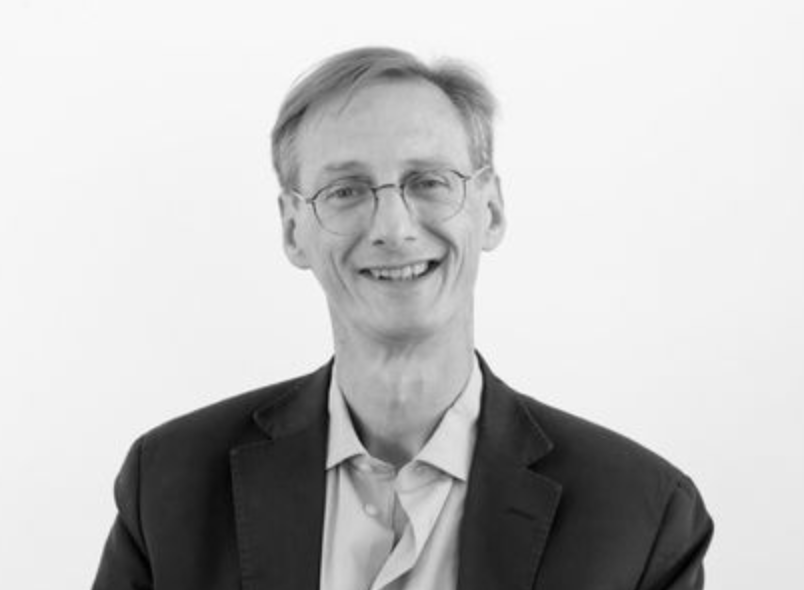 "You wouldn't have known this was Margo's first interim role: she was absolutely brilliant. There is a large spectrum of people who could do interim or fractional roles, but only a few that fit in the sweet spot overlap of the three critical areas that I was looking for. Credit to Scalewise for not only having the breadth of sales leaders to choose from, but for working closely with me, having the right processes and asking the right questions to make sure we got the best match possible. To top the experience off, the handover to the new CRO has been well-thought through and structured. I am very happy with the overall results and collaboration."
Arctic Shores CEO and Co-Founder
Our simple 4-step process will quickly have you matched with the perfect Scale Coach whilst providing access to our unique Membership offering.
Trusted by ambitious scale-ups
Frequently Asked Questions
We take the risk, hassle and cost out of sourcing & securing exceptional revenue leaders. We have an acute understanding of the type of leader that you may need as we've lived and breathed these roles ourselves. We also have an unparalleled network in Revenue Collective that gives us unique access to talent available at short-notice. Finally, we partner with you to ensure that you pay a fair market rate and can support the interview process, where required.   
What's the difference between a Fractional and Interim Leader?
Interim Leaders typically fill a gap between permanent hires, which can take 6-12 months and your business can't afford to wait. They're often required for between 3-5 days per week for 4-8 months.
Fractional Leaders are used when a company isn't quite ready to hire a full time, permanent leader. They give scale-ups access to world-class talent at a fraction of the cost. They're often required for 1-3 days per week for 6 – 12 months. 
How does Scalewise find a leader for our business?
We start by creating a thorough brief to understand your company, culture, goals & requirements. We'll then share this with our trusted community of vetted leaders and present you with a short-list of perfect candidates with a rationale for each. 
We can support your selection process, if required, and ensure you pay a fair market rate. We simply charge a flat fee for our services, with payments staged based on key milestones. 
How do you vet your Fractional & Interim Leaders?
We have a 3 stage assessment process:
Application Form – answers are reviewed against a strict criteria

Interview – we dig into their experience to ensure they're exceptional at what they do

References – we conduct back-channel references via connections within Revenue Collective.
We reject around 30% of applicants and for those who are accepted, we take the time to understand their unique specialisms.  
How long does it take to find and onboard a Fractional or Interim Leader?
Finding a Fractional or Interim Leader can take anything from a couple of days to a couple of weeks. We have access to a large community of Fractional & Interim Leaders, in the UK & US, and we're confident that we'll find you a perfect match.
What does an engagement typically cost?
Market rates for an exceptional Fractional & Interim Leader range from £1,000/$1,400 to £1,500/$2,000 per day depending on the number of days per week and the length of the engagement.
Who do we have a contract with?
Your contract will be with the Fractional or Interim Leader and they will invoice you each month for the days they've worked.  
Typically, clients are either early stage SaaS businesses who aren't quite ready for a full-time, permanent hire. Or they're Series A to C scale-ups who have a revenue leadership gap that needs filling quickly. 
Build a scalable and sustainable growth engine with high-impact Coaching, Fractional & Interim Leaders and Delivery Partners.