Hook – Using fractional sales and marketing support to scale faster and find the right full-time sales hire.
How Scalewise fractional leaders enabled Hook to scale quicker and cut the time and risk of hiring a full-time VP of Sales.
Software-as-a-Service (SaaS)
4 days per week to full-time after 4 months
Hook helps b2b SaaS companies grow revenue from their existing customer base. Founded in late 2020, Hook uses data science and predictive machine learning to identify hidden revenue opportunities for every customer. By mapping out churn risks and upsell potential, Hook removes the guesswork from a company's day-to-day and lets them focus their time on key customers.
Fresh from raising investment, Hook were keen to expand their commercial arm, but lacked the commercial experience to accelerate pipeline growth, optimise processes or hire an effective commercial team.
In particular, they wanted a sales leader with experience of successfully scaling similar companies who could take control of their various sales needs. They knew that finding a permanent sales leader could take 6-9 months (and not be the right fit), but didn't want to sit still and slow down the scale machine either.
After discussing Hook's priorities, Scalewise recommended fractional leadership to get the expertise they needed quickly with no risks attached. Hook hadn't considered a fractional leader before and were initially sceptical of the short time frame to find the right match.
However, with Scalewise helping to outline the skills, background and success criteria they needed, Hook was able to match with two fractional leaders in just four weeks. Munya Hoto joined as a marketing leader for 10 days per month, while Tom Castely joined as a sales leader four days per week, before joining Hook full-time after four months.
The Scalewise fractional leaders had the following impact:
Up to speed quickly, Tom was taking customer calls in the first couple of days before setting his sights on the sales process. With a fresh set of eyes, he looked at different personas, value propositions and ways of communicating the product's value, before rejigging the sales messaging and revising the ICP. As such, he created a new sales approach that derisked the product for Hook customers and led to a new pipeline of prospects.
2. Perfected GTM messaging
 Munya helped Hook change their messaging, positioning and GTM strategy to sufficiently loosen the status quo, create urgency around their product and differentiate their solution from competitors. This included tweaking the GTM messaging for the target market, using the right buzzwords and creating the right sentences to resonate with the buyer personas.
3. Full-time hire sales hire
At the start of the process, Hook was hoping that the fractional sales leader might join the team on a full-time basis if they were the right fit (35% of Scalewise fractional leaders join full-time). Four months into the engagement, Hook approached Tom about the full-time VP of Sales role, which he was keen to accept. As a result, Hook managed to vastly reduce the time and risk of hiring a full-time sales leader, knowing that Tom was the right cultural match before putting pen to paper.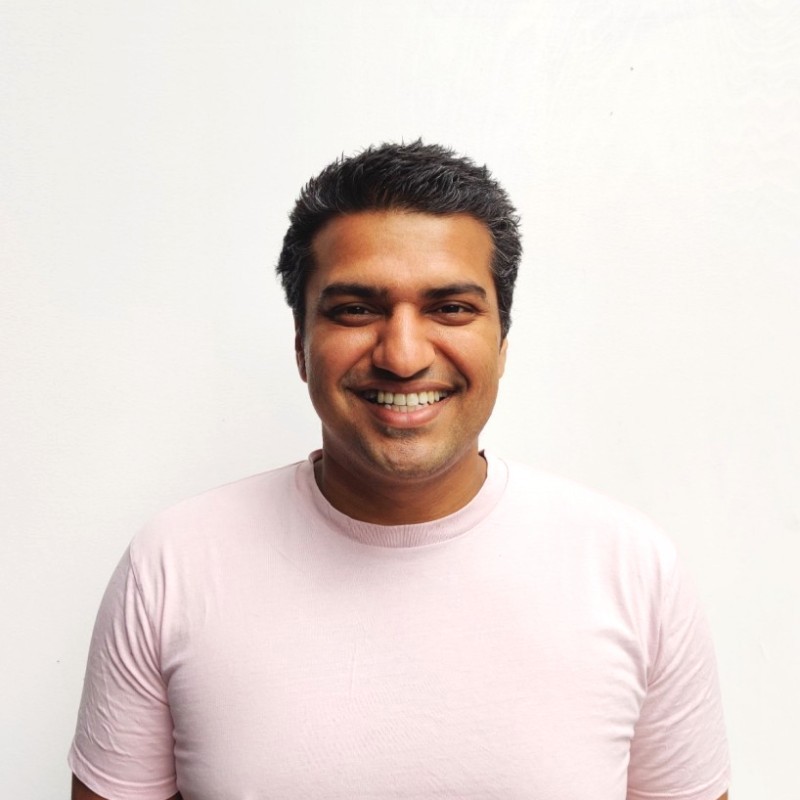 "The alternative to using Scalewise is a pretty slow, arduous, and full of risk process. They not only helped us get someone on the ground within weeks, but helped eliminate all the risk of hiring someone permanently."
Our simple 4-step process will quickly have you matched with the perfect Scale Coach whilst providing access to our unique Membership offering.
Trusted by ambitious scale-ups
Frequently Asked Questions
A Scale Coach is a seasoned revenue operator who has been through our three-stage screening process to ensure they have the expertise required to support our clients on their scaling journey. They provide powerful insights, offer constructive feedback and love sharing their knowledge.
Our Scale Coaches are VP and C-level revenue leaders who have played (or are currently playing) pivotal roles in successfully scaling fast-growth tech companies. They may be Chief Marketing Officers, VPs of Sales, Customer Success or Revenue Operations leaders. They're often in full-time employment within a scale-up but can provide support on a flexible, hourly basis around their day-jobs. 
Can I access multiple Scale Coaches for me or my team?
Absolutely. Scalewise Membership gives you access to over 100 world-class Scale Coaches and we have clients today who are tapping into the expertise of several Coaches at once. One may be working with their Customer Success Team, another with their marketing leader or sales leader whilst another Coach supports their founder or CEO. 
What is Scalewise Membership?
Scalewise Membership provides unique access to the expertise, tools and resources you need to fuel your scaling journey.
Scalewise membership provides access to:
The Scalewise Platform to get matched with world-class Scale Coaches

A dedicated Growth Adviser to support your scaling journey

Delivery Partners who are vetted for their specialist expertise 

Fractional & Interim Leaders to fill vital leadership gaps

Online & in-person networking opportunities 

Masterclasses where Scale Experts share their expertise

Carefully selected partner resources and exclusive offers
We're currently offering Scalewise Membership for free to the first 100 scale-ups to apply. Contact us now to apply for Scalewise Membership.
How many Scale Coaches will I have access to?
We've on-boarded over 100 Scale Coaches, most of whom are in the UK or US. We continue to onboard around 10 Coaches per month and we're always on the lookout for exceptional revenue operators around the world. As soon as we on-board a new Coach, clients can immediately tap into their expertise via the Scalewise Platform (coming soon).
What are the costs for Scale Coaching?
We offer a range of flexible, one-off or subscription packages ranging from £295/$400 per month per coachee to £1,795/$2,450 depending on the number of hours required. Hours can be used against multiple Scale Experts if desired.
Are there any discounts available if I want to access Scale Coaching for multiple people in my company?
We're always happy to discuss pricing for clients who are looking to support multiple team members. We've seen first-hand the impact of injecting expertise into multiple individuals or teams and like to encourage this through preferential pricing. 
Is there a minimum contract period?
Although we don't have a minimum contract period, we've found that clients get the most benefit from engaging a Scale Coach for a minimum of 6 months. We also offer preferential pricing for clients who would like to commit for 12 months or more.
When will the Scalewise Platform be live?
We've been building the Scalewise Platform since April 2020, which we're excited to launch into the wild in July 2021. 
Build a scalable and sustainable growth engine with high-impact Coaching, Fractional & Interim Leaders and Delivery Partners.