Mosaic Smart Data Case Study
Mosaic Smart Data - Building a commercial arm with interim and fractional leaders.
How Scalewise helped Mosaic Smart Data build its commercial function by placing Sophie Carter as an interim Chief Revenue Officer.
Interim & Fractional Leadership; Delivery Partner
Mosaic Smart Data's technology transforms unstructured raw data into meaningful smart data. Working predominantly with financial institutions and most particularly with banks, Mosaic's AI and machine learning software provides real-time data analytics and forward-looking intelligence that help companies better understand their markets and optimise their activity. Founded in 2014 by former MD at Deutsche Bank and Citigroup, Matthew Hodgson, Mosaic Smart Data closed its $9m Series B in April 2019 and currently employs 45 staff.
Having established Mosaic Smart Data's product market fit, CEO and Founder Matthew Hodgson was looking to build the company's commercial arm and prepare it for scale. After a senior sales hire didn't work out, Matthew approached Scalewise seeking an experienced commercial 'guide' that understood the challenges, knew what elements drove success in SaaS and could help build a sales team focused on selling software.
Scalewise matched Mosaic Smart Data with seasoned fractional CRO Sophie Carter. Working initially 1.5 days per week (gradually increasing to two days), Sophie was tasked with building the commercial function, defining the sales structure, putting key processes in place and making essential hires. The Scalewise Delivery Partner had the following key impacts:
1. Defined commercial strategy and ICP
Sophie created a new commercial strategy for Arctic Shores, receiving universal buy-in from all members of the team, from Sales Development Reps (SDRs) up to board level. As part of the strategic plan, Sophie set about defining Mosaic Smart Data's ideal customer profile (ICP). She built a clear roadmap and organised working groups with key members of the team to define client personas and establish their pain points, leading to a brand new pipeline of ICP opportunities.
2. Reduced sales cycle by 50%
Sophie embedded the ICP findings into a restructured sales pipeline, which looked at the relationship between leads and qualified opportunities, while also helping drive the business forward on a KPI framework. This streamlined process enabled Mosaic to cut its sales cycle in half.
3. Built out sales team with key hires
Matthew initially wanted to hire a salesperson with experience selling to financial markets, but Sophie recommended prioritising experience of selling software. Mosaic subsequently hired, ramped up and upskilled a mid-level Account Executive with SaaS experience, as well as hiring a second AE and adding two SDRs to the team. The ramped-up team formed the basis of the sales function and with Sophie's support consistently exceeded their monthly targets.
4. Identified subject matter experts
Sophie helped define what success looks like for Mosaic's commercial arm, building and implementing a strategic plan, which included identifying subject matter experts for key functions. With Sophie's guidance, Matthew hired Nora Khalili as a fractional leader for Customer Success, tasked with ensuring Mosaic delivered the proposed ROI to its clients, and hired Andrew Davies to lead the Accounts-Based Marketing (ABM) function. The subject matter experts have not only brought a big picture outlook to the company, but also enabled Matthew to focus on driving growth in other parts of the business.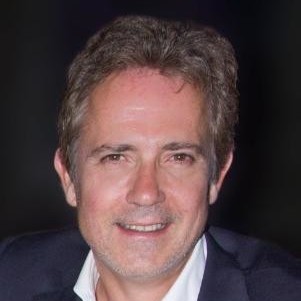 "As a founder, you're expected to know everything, but you don't. Having someone with Sophie's experience as a guide has been brilliant. We get on like a house on fire, but she also challenges me, helping me correct some of my rigid thinking, think through the organisation's structure and avoid potential pitfalls".
Founder & CEO Mosaic Smart Data
Our simple 4-step process will quickly have you matched with the perfect Scale Coach whilst providing access to our unique Membership offering.
Trusted by ambitious scale-ups
Frequently Asked Questions
We take the risk, hassle and cost out of sourcing & securing exceptional revenue leaders. We have an acute understanding of the type of leader that you may need as we've lived and breathed these roles ourselves. We also have an unparalleled network in Revenue Collective that gives us unique access to talent available at short-notice. Finally, we partner with you to ensure that you pay a fair market rate and can support the interview process, where required.   
What's the difference between a Fractional and Interim Leader?
Interim Leaders typically fill a gap between permanent hires, which can take 6-12 months and your business can't afford to wait. They're often required for between 3-5 days per week for 4-8 months.
Fractional Leaders are used when a company isn't quite ready to hire a full time, permanent leader. They give scale-ups access to world-class talent at a fraction of the cost. They're often required for 1-3 days per week for 6 – 12 months. 
How does Scalewise find a leader for our business?
We start by creating a thorough brief to understand your company, culture, goals & requirements. We'll then share this with our trusted community of vetted leaders and present you with a short-list of perfect candidates with a rationale for each. 
We can support your selection process, if required, and ensure you pay a fair market rate. We simply charge a flat fee for our services, with payments staged based on key milestones. 
How do you vet your Fractional & Interim Leaders?
We have a 3 stage assessment process:
Application Form – answers are reviewed against a strict criteria

Interview – we dig into their experience to ensure they're exceptional at what they do

References – we conduct back-channel references via connections within Revenue Collective.
We reject around 30% of applicants and for those who are accepted, we take the time to understand their unique specialisms.  
How long does it take to find and onboard a Fractional or Interim Leader?
Finding a Fractional or Interim Leader can take anything from a couple of days to a couple of weeks. We have access to a large community of Fractional & Interim Leaders, in the UK & US, and we're confident that we'll find you a perfect match.
What does an engagement typically cost?
Market rates for an exceptional Fractional & Interim Leader range from £1,000/$1,400 to £1,500/$2,000 per day depending on the number of days per week and the length of the engagement.
Who do we have a contract with?
Your contract will be with the Fractional or Interim Leader and they will invoice you each month for the days they've worked.  
Typically, clients are either early stage SaaS businesses who aren't quite ready for a full-time, permanent hire. Or they're Series A to C scale-ups who have a revenue leadership gap that needs filling quickly. 
Build a scalable and sustainable growth engine with high-impact Coaching, Fractional & Interim Leaders and Delivery Partners.