Re-Leased - Delivering immediate sales growth through interim sales leadership.
How Re-Leased's Interim VP of Sales, placed through Scalewise, rebuilt sales recruitment, remapped territories and coached up the existing sales team in one sales cycle.
Property Management Software
Interim & Fractional Leadership, Sales
Founded in New Zealand in 2013, Re-Leased is a cloud-based commercial property management software that helps thousands of landlords, agents and funds manage property portfolios and leases across the world. Re-Leased employs 150 people across five offices and has 1,000+ global customers across commercial, industrial, office, retail and mixed assets.
After a promising first half of the 2021-2022 financial year, Re-Leased faced the triple challenge of a departing global head of sales, a time-consuming financing round and the first wave of the Omicron variant in the second half of the year.
Re-Leased decided to hire a full-time CRO with global and regional experience while also transitioning a high-performing sales rep into sales leadership. Re-Leased's CEO Tom Wallace and CFO Sam Caulton were planning to oversee the revenue function during the CRO search, but their attention was soon diverted by the financing round. This left a gap in revenue leadership across the business, but especially in EMEA, which is Re-Leased's largest market with over 400 customers and 40 employees.
Re-Leased's CRO search proved harder than first thought and after a few false starts, Re-Leased's leadership convinced the board to hire an interim sales leader to support in EMEA.
Within 3-4 weeks of reaching out to Scalewise, Re-Leased had seasoned commercial leader Jeremy Radcliffe in place. Knowing what support they wanted, Re-Leased tasked Jeremy with addressing three crucial sales issues: rebuilding recruitment, remapping sales territories and coaching up the existing sales team. Working 4-5 days per week, Jeremy had an immediate impact in the following ways:
Instead of taking on every aspect of a full-time VP of Sales role, Jeremy focused on the three core tasks. Within one full sales cycle, not only had Jeremy achieved everything that Re-Leased requested – recruited well, territories mapped out, engaged the team – but he also got the sales process working effectively again. As such, sales returned to the desired growth trajectory in under a quarter and, with results improving week by week, Re-Leased closed the quarter higher than their most optimistic expectations when Jeremy joined.
2. Developed internal skills
Before hiring Jeremy, Re-Leased had high-performing sales reps that were adept at building sales methodologies and account lists. However, the sales reps lacked a great CRO above them to help hone their skill sets. Jeremy worked with the team of sales reps, developing their existing sales skills and teaching new ones. For example, Re-Leased works in an industry where it is difficult to find information on prospects and map new territories. Jeremy taught the sales reps how to assess the market and come up with new solutions to prospect-mapping.
3. Risk-free CRO recruitment
Re-Leased thought that hiring a CRO might take four months and aimed to carry on their recruitment drive while Jeremy was in place. Not only did this improve results during the search time, but Re-Leased were able to take their time to find the perfect CRO instead of rushing the decision. In addition, thanks to the flexible nature of interim work, Re-Leased was able to extend Jeremy's contract beyond the new CRO's start date to support a seamless transition.
Re-Leased's CEO and CFO decided to take on responsibility for the revenue function alongside their other roles while they searched for a CRO. However, a drawn-out funding round pulled their focus in many directions and increased the time pressure and strain on the leadership team. Hiring Jeremy allowed the leadership team to offload that pressure, finalise the funding round and free up their time to focus on driving other parts of the business forward.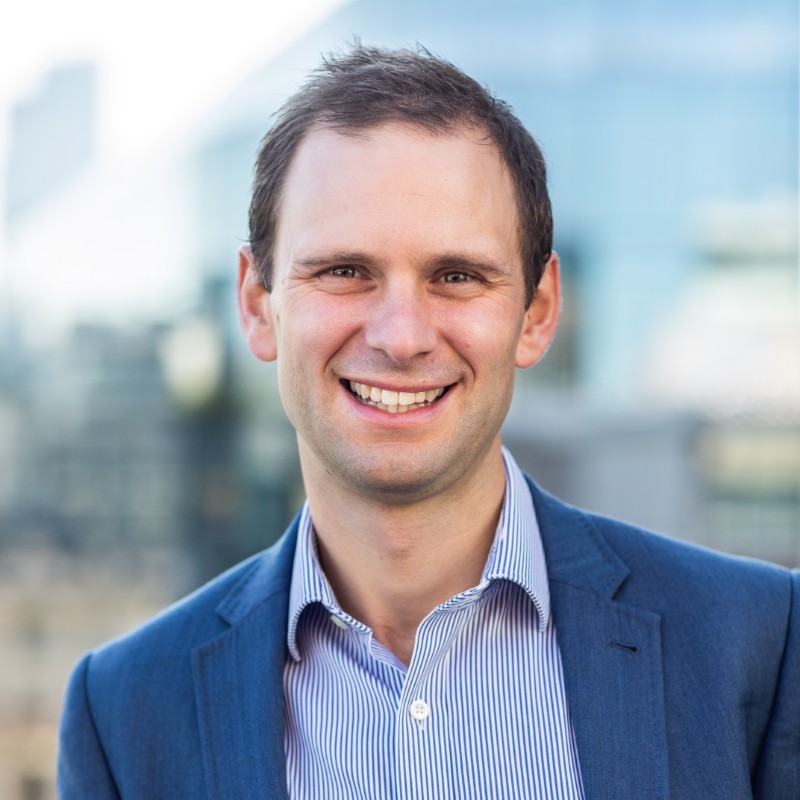 "We just assumed a fractional leader couldn't create change in three months, but we've been proven wrong. We asked for three things to solve and he went and solved them: doing what a great full-time VP would do, but even quicker. For an immediate impact like that, I would pay for an interim leader time and time again."
Our simple 4-step process will quickly have you matched with the perfect Scale Coach whilst providing access to our unique Membership offering.
Trusted by ambitious scale-ups
Frequently Asked Questions
We take the risk, hassle and cost out of sourcing & securing exceptional revenue leaders. We have an acute understanding of the type of leader that you may need as we've lived and breathed these roles ourselves. We also have an unparalleled network in Revenue Collective that gives us unique access to talent available at short-notice. Finally, we partner with you to ensure that you pay a fair market rate and can support the interview process, where required.   
What's the difference between a Fractional and Interim Leader?
Interim Leaders typically fill a gap between permanent hires, which can take 6-12 months and your business can't afford to wait. They're often required for between 3-5 days per week for 4-8 months.
Fractional Leaders are used when a company isn't quite ready to hire a full time, permanent leader. They give scale-ups access to world-class talent at a fraction of the cost. They're often required for 1-3 days per week for 6 – 12 months. 
How does Scalewise find a leader for our business?
We start by creating a thorough brief to understand your company, culture, goals & requirements. We'll then share this with our trusted community of vetted leaders and present you with a short-list of perfect candidates with a rationale for each. 
We can support your selection process, if required, and ensure you pay a fair market rate. We simply charge a flat fee for our services, with payments staged based on key milestones. 
How do you vet your Fractional & Interim Leaders?
We have a 3 stage assessment process:
Application Form – answers are reviewed against a strict criteria

Interview – we dig into their experience to ensure they're exceptional at what they do

References – we conduct back-channel references via connections within Revenue Collective.
We reject around 30% of applicants and for those who are accepted, we take the time to understand their unique specialisms.  
How long does it take to find and onboard a Fractional or Interim Leader?
Finding a Fractional or Interim Leader can take anything from a couple of days to a couple of weeks. We have access to a large community of Fractional & Interim Leaders, in the UK & US, and we're confident that we'll find you a perfect match.
What does an engagement typically cost?
Market rates for an exceptional Fractional & Interim Leader range from £1,000/$1,400 to £1,500/$2,000 per day depending on the number of days per week and the length of the engagement.
Who do we have a contract with?
Your contract will be with the Fractional or Interim Leader and they will invoice you each month for the days they've worked.  
Typically, clients are either early stage SaaS businesses who aren't quite ready for a full-time, permanent hire. Or they're Series A to C scale-ups who have a revenue leadership gap that needs filling quickly. 
Build a scalable and sustainable growth engine with high-impact Coaching, Fractional & Interim Leaders and Delivery Partners.