Re-Leased - Delivering pipeline growth through professional development.
How Scalewise coaching helped enhance the leadership, strategic thinking and confidence of Re-Leased's Head of Marketing, which translated into unprecedented US pipeline growth.
Property Management Software
Marketing Coaching, Professional Development
Founded in New Zealand in 2012, Re-Leased is a cloud-based commercial property management software that focuses on automation, design and great user experience. Re-Leased currently employs 115 people across six offices and has 1,050+ global customers across commercial, industrial, office, retail and mixed assets.
Despite suffering the effects of the pandemic (with half of the marketing team on furlough), Re-Leased's marketing department was achieving impressive results, such as 75% of pipeline coming from inbound and beating their quarterly targets by 20%. The incoming CRO, Clive Cooper, had considered hiring a CMO, but after looking at the recent marketing performance, he decided to invest in the Head of Marketing, Georgina Bondfield, instead.
In particular, Re-Leased needed a cost-effective coaching solution due to Covid-budget restraints that could develop Georgina's leadership skills and accelerate the marketing department's impact in new global markets.
After conversations with both Clive and Georgina, Scalewise found two ideal Scale Coaches and arranged initial chemistry calls with Georgina. Experienced marketing leader Linsay Duncan was selected and held 60-90 minute coaching sessions every two weeks over the following four months. The Scalewise coaching had the following key impacts:
1. Brought new strategic leadership skills
Scalewise worked with Georgina to help her get the most out of her team. From setting clear leadership expectations and clarifying her vision to improved delegation and assessment capabilities, Georgina's coaching helped her focus on the bigger picture and articulate a clear strategy to the marketing team. In addition, the Scalewise Coach developed Georgina's resource-mapping skills, helping her identify skills gaps and improve the team's performance.
2. Improved communication and buy-in
Scalewise helped Georgina improve communication with her team and her directors. For example, she learned how to use strategic questioning to understand leadership team priorities and showed her team how their marketing efforts directly contributed to the success of the marketing strategy. In addition, the Scalewise coach helped Georgina level-up her language to position herself in the senior leadership team and concisely share her marketing vision with senior directors, receiving glowing feedback on her plans.
3. Enhanced team-building capabilities
By working on Georgina's leadership, strategic and team management skills, Scalewise coaching helped to increase her confidence and upskill her team. For example, Georgina learned how to build up her team's capabilities by giving them more autonomy and responsibilities, which in turn enabled her to prioritise high-value strategic tasks.
4. Levelled-up to lead marketing
Scalewise worked on switching Georgina's mindset from tactical to strategic, embedding a greater sense of ownership of the marketing function and a firmer commitment to the company's wider development. What's more, the senior leadership team's confidence in Georgina grew to the point where the business is no longer considering hiring a CMO – saving a significant amount of time and money – and underpinning the financial ROI of Scalewise coaching.
5. Laid foundations for US breakthrough
From the outset, Georgina asked for a Scalewise Coach with experience managing global and US teams as Re-Leased was breaking into the US market. In the period after coaching ended, Re-Leased saw the strongest ever quarter in the US for pipeline growth and revenue.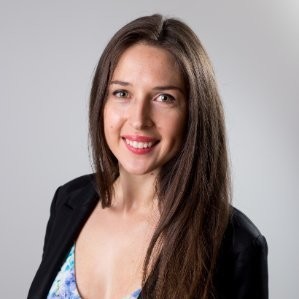 "Working with Linsay has given me a more strategic perspective across the business. We looked at how marketing was essential to wider company goals and how I could communicate that to my team and enhance their performance. I've now been able to clarify and align my vision with the team and I feel even more confident of our direction."
Head of Marketing Re-Leased
Our simple 4-step process will quickly have you matched with the perfect Scale Coach whilst providing access to our unique Membership offering.
Trusted by ambitious scale-ups
Frequently Asked Questions
A Scale Coach is a seasoned revenue operator who has been through our three-stage screening process to ensure they have the expertise required to support our clients on their scaling journey. They provide powerful insights, offer constructive feedback and love sharing their knowledge.
Our Scale Coaches are VP and C-level revenue leaders who have played (or are currently playing) pivotal roles in successfully scaling fast-growth tech companies. They may be Chief Marketing Officers, VPs of Sales, Customer Success or Revenue Operations leaders. They're often in full-time employment within a scale-up but can provide support on a flexible, hourly basis around their day-jobs. 
Can I access multiple Scale Coaches for me or my team?
Absolutely. Scalewise Membership gives you access to over 100 world-class Scale Coaches and we have clients today who are tapping into the expertise of several Coaches at once. One may be working with their Customer Success Team, another with their marketing leader or sales leader whilst another Coach supports their founder or CEO. 
What is Scalewise Membership?
Scalewise Membership provides unique access to the expertise, tools and resources you need to fuel your scaling journey.
Scalewise membership provides access to:
The Scalewise Platform to get matched with world-class Scale Coaches

A dedicated Growth Adviser to support your scaling journey

Delivery Partners who are vetted for their specialist expertise 

Fractional & Interim Leaders to fill vital leadership gaps

Online & in-person networking opportunities 

Masterclasses where Scale Experts share their expertise

Carefully selected partner resources and exclusive offers
We're currently offering Scalewise Membership for free to the first 100 scale-ups to apply. Contact us now to apply for Scalewise Membership.
How many Scale Coaches will I have access to?
We've on-boarded over 100 Scale Coaches, most of whom are in the UK or US. We continue to onboard around 10 Coaches per month and we're always on the lookout for exceptional revenue operators around the world. As soon as we on-board a new Coach, clients can immediately tap into their expertise via the Scalewise Platform (coming soon).
What are the costs for Scale Coaching?
We offer a range of flexible, one-off or subscription packages ranging from £295/$400 per month per coachee to £1,795/$2,450 depending on the number of hours required. Hours can be used against multiple Scale Experts if desired.
Are there any discounts available if I want to access Scale Coaching for multiple people in my company?
We're always happy to discuss pricing for clients who are looking to support multiple team members. We've seen first-hand the impact of injecting expertise into multiple individuals or teams and like to encourage this through preferential pricing. 
Is there a minimum contract period?
Although we don't have a minimum contract period, we've found that clients get the most benefit from engaging a Scale Coach for a minimum of 6 months. We also offer preferential pricing for clients who would like to commit for 12 months or more.
When will the Scalewise Platform be live?
We've been building the Scalewise Platform since April 2020, which we're excited to launch into the wild in July 2021. 
Build a scalable and sustainable growth engine with high-impact Coaching, Fractional & Interim Leaders and Delivery Partners.