Learnerbly - Using Scalewise to find the right full-time CRO quickly.
How Scalewise's slick and thorough hiring process matched Learnerbly with the right full-time CRO in six weeks (from engagement to offer acceptance).
Learning & Development Marketplace
Learnerbly's SaaS-enabled marketplace enables employees to take charge of their personal development by deciding what they learn based on how they learn best (i.e. books, courses, coaching, conferences and e-learning). Founded in 2016, Learnerbly's platform brings together 250+ learning providers and has supported 30,000+ employees from over 130+ organisations, such as Ocado, GoCardless and HelloFresh. Learnerbly has raised £15m to date and currently employs 75 people.
After raising their Series A, Learnerbly was keen to hire a Chief Revenue Officer (CRO) to oversee their global revenue function and manage their commercial leaders (Heads of Marketing, Customer Success, Sales and RevOps). They initially hired experienced CRO Margo Hayward on a fractional basis, working 3-4 days per week for five months, before looking for a full-time CRO to oversee their US expansion and fulfil their wide-ranging commercial priorities.
With Margo's fractional role coming to an end, Learnerbly approached Scalewise about finding the right full-time CRO.
Scalewise spoke to all the key stakeholders at Learnerbly, including Margo, to get a complete understanding of Learnerbly's people, culture and scaling challenges. Scalewise then produced a detailed candidate pack, outlining the specific responsibilities and expectations of the role, as well as the ideal candidate profile. Armed with this specific criteria, Scalewise leveraged its deep network of revenue leaders to create a shortlist of suitable candidates.
Scalewise had the following impact:
1. Full-time CRO hire in six weeks
Due to the unique demands of the role and the desired calibre of the CRO, Learnerbly had expected a lengthy hiring process. But, thanks to Scalewise's streamlined process and deep candidate pool, Learnerbly was able to make an accepted offer just six weeks after engaging Scalewise support (over the Christmas period).
With two distinct revenue streams (SaaS and supplier commissions) and an impending US expansion, Learnerbly needed an experienced CRO with specific expertise. Scalewise first helped Learnerbly define the problems, challenges and focus areas of the commercial function. Scalewise then produced a detailed role spec based on the commercial team's current and future needs, which included a focus on the candidate's strengths and attributes. Armed with this bespoke criteria, Scalewise created a shortlist of six candidates (5 CROs and a VP to see the comparison), from which Learnerbly was able to find the perfect match.
Although Learnerbly's top team had experience of making C-suite hires, they'd never hired a Chief Revenue Officer before. Scalewise provided guidance throughout the hiring process, advising on role responsibilities and personality attributes, as well as salaries and compensation packages. Scalewise also acted as an external mediator on expectations and helped align the internal team on the ideal hire.
Learnerbly wanted to make a quick hire so the incoming CRO had time to work with Margo before her fractional role finished. Thanks to Scalewise's slick process, the incoming CRO was able to onboard with Margo in the month preceding her departure to ensure a smooth transition.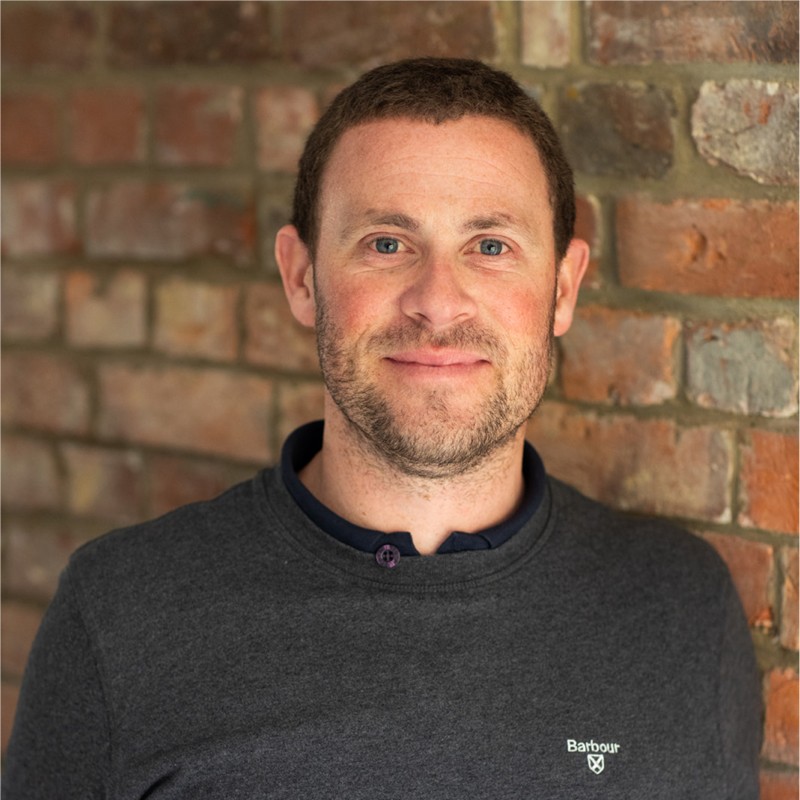 "I was very impressed by how quickly the process moved, especially given the detailed requirements of the role. Scalewise did an awesome job of getting a complete understanding of our needs, translating that into a comprehensive candidate pack and curating a shortlist of excellent CRO candidates incredibly quickly."
Our simple 4-step process will quickly have you matched with the perfect Scale Coach whilst providing access to our unique Membership offering.
Trusted by ambitious scale-ups
Frequently Asked Questions
A Scale Coach is a seasoned revenue operator who has been through our three-stage screening process to ensure they have the expertise required to support our clients on their scaling journey. They provide powerful insights, offer constructive feedback and love sharing their knowledge.
Our Scale Coaches are VP and C-level revenue leaders who have played (or are currently playing) pivotal roles in successfully scaling fast-growth tech companies. They may be Chief Marketing Officers, VPs of Sales, Customer Success or Revenue Operations leaders. They're often in full-time employment within a scale-up but can provide support on a flexible, hourly basis around their day-jobs. 
Can I access multiple Scale Coaches for me or my team?
Absolutely. Scalewise Membership gives you access to over 100 world-class Scale Coaches and we have clients today who are tapping into the expertise of several Coaches at once. One may be working with their Customer Success Team, another with their marketing leader or sales leader whilst another Coach supports their founder or CEO. 
What is Scalewise Membership?
Scalewise Membership provides unique access to the expertise, tools and resources you need to fuel your scaling journey.
Scalewise membership provides access to:
The Scalewise Platform to get matched with world-class Scale Coaches

A dedicated Growth Adviser to support your scaling journey

Delivery Partners who are vetted for their specialist expertise 

Fractional & Interim Leaders to fill vital leadership gaps

Online & in-person networking opportunities 

Masterclasses where Scale Experts share their expertise

Carefully selected partner resources and exclusive offers
We're currently offering Scalewise Membership for free to the first 100 scale-ups to apply. Contact us now to apply for Scalewise Membership.
How many Scale Coaches will I have access to?
We've on-boarded over 100 Scale Coaches, most of whom are in the UK or US. We continue to onboard around 10 Coaches per month and we're always on the lookout for exceptional revenue operators around the world. As soon as we on-board a new Coach, clients can immediately tap into their expertise via the Scalewise Platform (coming soon).
What are the costs for Scale Coaching?
We offer a range of flexible, one-off or subscription packages ranging from £295/$400 per month per coachee to £1,795/$2,450 depending on the number of hours required. Hours can be used against multiple Scale Experts if desired.
Are there any discounts available if I want to access Scale Coaching for multiple people in my company?
We're always happy to discuss pricing for clients who are looking to support multiple team members. We've seen first-hand the impact of injecting expertise into multiple individuals or teams and like to encourage this through preferential pricing. 
Is there a minimum contract period?
Although we don't have a minimum contract period, we've found that clients get the most benefit from engaging a Scale Coach for a minimum of 6 months. We also offer preferential pricing for clients who would like to commit for 12 months or more.
When will the Scalewise Platform be live?
We've been building the Scalewise Platform since April 2020, which we're excited to launch into the wild in July 2021. 
Build a scalable and sustainable growth engine with high-impact Coaching, Fractional & Interim Leaders and Delivery Partners.