Sweatcoin - Sales leadership coaching and sales team development
How Scalewise coaching enabled Sweatcoin's Head of Global Partnerships to successfully specialise the sales team and revamp the company's commission scheme.
Sales Coaching, Professional Development
As the name suggests, Sweatcoin is a fitness app that rewards users for exercising. Founded in 2014, Sweatcoin aims to kickstart active lifestyles by offering tangible incentives like athletic clothing and headphones depending on the number of steps taken by the user. Based in London with a worldwide reach, the fast-growing Sweatcoin app now has over 50 million users in 40+ countries.
Building a client base of over 50 million users in just seven years, Sweatcoin's story is the definition of rapid expansion and as the app's popularity has grown, so has the sales team's size and responsibilities. From bringing in deals and forming partnerships with brands to looking at new ways to add value to customers and motivate them to exercise, Sweatcoin's sales team is crucial to the app's success.
What's more, Head of Global Partnerships, Luke Baber, was new to sales management and was looking for a more experienced counterpart to road test new ideas. Sweatcoin therefore decided to work with a seasoned Scalewise sales coach to develop Luke's sales leadership skills and enhance the sales team's capacity to help Sweatcoin capitalise on new opportunities.
After discussing Sweatcoin's needs with Scalewise co-founder and sales leader Gavin Sumner, Luke started three hourly sessions per week with Gavin before moving on to one hourly session every week. The Scalewise coaching had the following key impacts:
1. Specialised sales team
The sales team embraced Sweatcoin's rapid expansion with a 'jack of all trades' mentality where team members took on a variety of responsibilities across the sales function. With Gavin's restructuring experience, Sweatcoin specialised the team in terms of geography and roles, while also adding streamlined processes and designating responsibilities. As such, the team now has a fully-implemented structure, which has enabled Sweatcoin to expand its output per person.
2. Revamped commission scheme
Sweatcoin was looking to reconfigure its commission scheme to bring increased value to users. By bouncing ideas off Gavin, Sweatcoin developed a new logic-based commission scheme that brought more brands into the marketplace to offer to Sweatcoin's users.
3. Laid groundwork for new CRM
For a worldwide company with 50 million+ users, Sweatcoin needed a fully-functioning and efficient CRM system, but the team didn't have the experience implementing a system of such size and scope. Wth Gavin's insight, Sweatcoin has laid the foundation for a CRM system that fits their bespoke needs and is ready to proceed with the system's roll-out.
4. Developed sales leader's skills
Luke Baber was new to sales management and found the ability to test ideas and learn from Gavin extremely beneficial for his personal development. In particular, Gavin's one-on-one coaching reassured Luke when coming up with new initiatives, helped him deal with the natural stress of being a sales leader and improved his management style by collating and sharing feedback from the team about what worked and what didn't.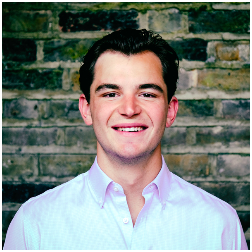 "The number of Sweatcoin users has exploded over the past year putting added pressure on myself and the sales team to come up with new ways to add value. It was daunting to say the least, but Gavin's coaching quickly put me at ease. By sharing his experience, implementing a bespoke structure for our sales team, developing my management style and aligning our sales focus, we've been able to confidently push forward with new sales initiatives that are making a tangible impact."
Head of Global Partnerships Sweatcoin
Our simple 4-step process will quickly have you matched with the perfect Scale Coach whilst providing access to our unique Membership offering.
Trusted by ambitious scale-ups
Frequently Asked Questions
A Scale Coach is a seasoned revenue operator who has been through our three-stage screening process to ensure they have the expertise required to support our clients on their scaling journey. They provide powerful insights, offer constructive feedback and love sharing their knowledge.
Our Scale Coaches are VP and C-level revenue leaders who have played (or are currently playing) pivotal roles in successfully scaling fast-growth tech companies. They may be Chief Marketing Officers, VPs of Sales, Customer Success or Revenue Operations leaders. They're often in full-time employment within a scale-up but can provide support on a flexible, hourly basis around their day-jobs. 
Can I access multiple Scale Coaches for me or my team?
Absolutely. Scalewise Membership gives you access to over 100 world-class Scale Coaches and we have clients today who are tapping into the expertise of several Coaches at once. One may be working with their Customer Success Team, another with their marketing leader or sales leader whilst another Coach supports their founder or CEO. 
What is Scalewise Membership?
Scalewise Membership provides unique access to the expertise, tools and resources you need to fuel your scaling journey.
Scalewise membership provides access to:
The Scalewise Platform to get matched with world-class Scale Coaches

A dedicated Growth Adviser to support your scaling journey

Delivery Partners who are vetted for their specialist expertise 

Fractional & Interim Leaders to fill vital leadership gaps

Online & in-person networking opportunities 

Masterclasses where Scale Experts share their expertise

Carefully selected partner resources and exclusive offers
We're currently offering Scalewise Membership for free to the first 100 scale-ups to apply. Contact us now to apply for Scalewise Membership.
How many Scale Coaches will I have access to?
We've on-boarded over 100 Scale Coaches, most of whom are in the UK or US. We continue to onboard around 10 Coaches per month and we're always on the lookout for exceptional revenue operators around the world. As soon as we on-board a new Coach, clients can immediately tap into their expertise via the Scalewise Platform (coming soon).
What are the costs for Scale Coaching?
We offer a range of flexible, one-off or subscription packages ranging from £295/$400 per month per coachee to £1,795/$2,450 depending on the number of hours required. Hours can be used against multiple Scale Experts if desired.
Are there any discounts available if I want to access Scale Coaching for multiple people in my company?
We're always happy to discuss pricing for clients who are looking to support multiple team members. We've seen first-hand the impact of injecting expertise into multiple individuals or teams and like to encourage this through preferential pricing. 
Is there a minimum contract period?
Although we don't have a minimum contract period, we've found that clients get the most benefit from engaging a Scale Coach for a minimum of 6 months. We also offer preferential pricing for clients who would like to commit for 12 months or more.
When will the Scalewise Platform be live?
We've been building the Scalewise Platform since April 2020, which we're excited to launch into the wild in July 2021. 
Build a scalable and sustainable growth engine with high-impact Coaching, Fractional & Interim Leaders and Delivery Partners.