The Scale Factory Scaling Story
The Scale Factory - Building sales & marketing momentum through 1-2-1 coaching.
How Scalewise sales & marketing coaching helped The Scale Factory's Chief Consulting Officer develop a momentum-building sales plan and impactful lead generation strategy. 
Sales & Marketing Coaching
The Scale Factory is a specialist software development and IT ('DevOps') consultancy based in London. Founded in 2009, The Scale Factory focuses on Amazon Web Services (AWS) and predominantly helps UK-based SaaS companies to scale by advising on data security and compliance, such as encryption and storage. The Scale Factory currently employs 25 people and services around 60 clients per year.
Historically, The Scale Factory had choppy sales figures with peaks and troughs occurring from month-to-month. The Scale Factory was in the process of stabilising this pipeline when Covid hit. While this prevented face-to-face meetings and saw customers' budget lines frozen, as a tech consultancy, it also led to a massive influx in sales leads with 20 different sales calls every week. To capitalise on this momentum, The Scale Factory sought an external perspective that could act as a sounding board for ideas and help The Scale Factory build a sales plan that produced consistent results.
The Scale Factory's CEO was referred to Scalewise Coach (and Scalewise Co-Founder) Gavin Sumner. After an initial exploratory call, Gavin and The Scale Factory Chief Consulting Officer Mike Mead began three hourly coaching slots per month. The Scalewise coaching had the following key impacts:
1. Fine-tuned sales decisions
Gavin and Mike first discussed The Scale Factory's general sales plan looking for areas of improvement before moving onto problem areas in more detail. Mike was able to test ideas, flag potential issues and ask for advice when making tough decisions. For example, The Scale Factory was looking to forecast sales, but was unsure how to do it. Gavin explained how other organisations have developed frameworks and processes to achieve the desired results and weighed up the best option for The Scale Factory.
2. Built team's confidence
Having Gavin in the wings boosted the sales team's confidence. With an experienced sounding board, the team was now more sure of their strategies, bolder with their actions and less hesitant making decisions allowing them to arrive at sales solutions earlier and improve their effectiveness.
3. Enhanced product lines
Thanks to Scalewise coaching, The Scale Factory reviewed and overhauled their product lines. Having previously charged consultancy rates per person per day, The Scale Factory built out consultancy and engineering packages to solve specific customer problems at a fixed price. Additionally, The Scale Factory had a limited retainer offering that is now being expanded to cover more use-cases and deliver a better service to clients.
4. Improved marketing plans
Overseeing both sales and marketing, Mike felt his time was often constrained with marketing taking the hit. After reaching a point with Gavin where The Scale Factory was happy with its sales, Mike switched to working with marketing expert Linsay Duncan in order to focus their activities on more outbound activities and devise a strategy to successfully generate leads. Using the Scalewise model, The Scale Factory was therefore able to pivot to the type of coaching it most needed at the time.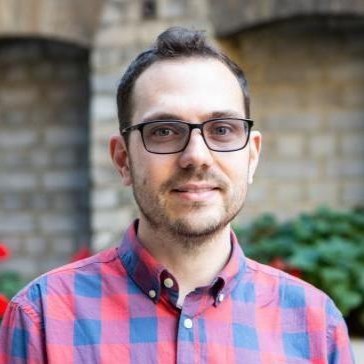 "The external perspective has been invaluable. Being able to ask someone who's been there, done that, whether your sales strategy makes sense gives you so much more confidence to execute a plan successfully. I'm really looking forward to doing the same with marketing – especially as I think we'll need more hands-on support there."
Chief Consulting Officer The Scale Factory
Our simple 4-step process will quickly have you matched with the perfect Scale Coach whilst providing access to our unique Membership offering.
Trusted by ambitious scale-ups
Frequently Asked Questions
A Scale Coach is a seasoned revenue operator who has been through our three-stage screening process to ensure they have the expertise required to support our clients on their scaling journey. They provide powerful insights, offer constructive feedback and love sharing their knowledge.
Our Scale Coaches are VP and C-level revenue leaders who have played (or are currently playing) pivotal roles in successfully scaling fast-growth tech companies. They may be Chief Marketing Officers, VPs of Sales, Customer Success or Revenue Operations leaders. They're often in full-time employment within a scale-up but can provide support on a flexible, hourly basis around their day-jobs. 
Can I access multiple Scale Coaches for me or my team?
Absolutely. Scalewise Membership gives you access to over 100 world-class Scale Coaches and we have clients today who are tapping into the expertise of several Coaches at once. One may be working with their Customer Success Team, another with their marketing leader or sales leader whilst another Coach supports their founder or CEO. 
What is Scalewise Membership?
Scalewise Membership provides unique access to the expertise, tools and resources you need to fuel your scaling journey.
Scalewise membership provides access to:
The Scalewise Platform to get matched with world-class Scale Coaches

A dedicated Growth Adviser to support your scaling journey

Delivery Partners who are vetted for their specialist expertise 

Fractional & Interim Leaders to fill vital leadership gaps

Online & in-person networking opportunities 

Masterclasses where Scale Experts share their expertise

Carefully selected partner resources and exclusive offers
We're currently offering Scalewise Membership for free to the first 100 scale-ups to apply. Contact us now to apply for Scalewise Membership.
How many Scale Coaches will I have access to?
We've on-boarded over 100 Scale Coaches, most of whom are in the UK or US. We continue to onboard around 10 Coaches per month and we're always on the lookout for exceptional revenue operators around the world. As soon as we on-board a new Coach, clients can immediately tap into their expertise via the Scalewise Platform (coming soon).
What are the costs for Scale Coaching?
We offer a range of flexible, one-off or subscription packages ranging from £295/$400 per month per coachee to £1,795/$2,450 depending on the number of hours required. Hours can be used against multiple Scale Experts if desired.
Are there any discounts available if I want to access Scale Coaching for multiple people in my company?
We're always happy to discuss pricing for clients who are looking to support multiple team members. We've seen first-hand the impact of injecting expertise into multiple individuals or teams and like to encourage this through preferential pricing. 
Is there a minimum contract period?
Although we don't have a minimum contract period, we've found that clients get the most benefit from engaging a Scale Coach for a minimum of 6 months. We also offer preferential pricing for clients who would like to commit for 12 months or more.
When will the Scalewise Platform be live?
We've been building the Scalewise Platform since April 2020, which we're excited to launch into the wild in July 2021. 
Build a scalable and sustainable growth engine with high-impact Coaching, Fractional & Interim Leaders and Delivery Partners.