Zendesk Account Executive Scaling Story
Zendesk AE Coaching - Skills and Career Development
How a high-potential Zendesk Account Executive elevated her career with focused Scale Coaching, which developed her sales skills and improved her sales results.
Customer Service SaaS scale-up
1-on-1 Scale Coaching, Career Coaching.
Founded in Copenhagen in 2007, the now San Francisco-based Zendesk is a fast-growth SaaS scale-up that was at the forefront of the customer experience revolution by enabling any business around the world to take their customer service online. Today, Zendesk generates around $1 billion in annual revenues, employs a worldwide workforce of more than 4,000 people and works with customer-focused companies like Tesco, the NHS and GoCardless.
Post-IPO (listed on NYSE)
Zendesk had a successful Account Executive, Alicia Campbell, who wanted to develop her skills, resilience and confidence and take her career with Zendesk to the next level. However, she was unsure of where to begin. Alicia therefore enlisted the help of Scalewise to improve her sales skills, raise standards and plot a career path with Zendesk.
Within days of project sign-off, Scalewise found Zendesk's Alicia the perfect Scale Coach to support a high-potential Account Executive on their growth journey. With focused coaching, Scalewise helped Alicia improve her sales skills, translating into better results, while landing her ideal role in the organisation. In particular, Scalewise's Scale Coach had impact in the following key areas:
1. Boosted Alicia's career trajectory
When Alicia started working with Scalewise, she had identified a position she wanted at Zendesk: Head of Fintech. However, there was one problem – there was no Head of Fintech role at Zendesk. In fact, Zendesk didn't have any vertical-specific positions. Scalewise helped Alicia discover what her true ambition was for her career at Zendesk, then formulate a strategy to achieve it. This included creating a mission statement and preparing for interviews. The result? Alicia landed the role of Head of Fintech at Zendesk in December 2020
2. Made Alicia a more effective salesperson
Scalewise's coaching had a dramatic positive impact on Alicia's sales results. Alicia was already a great salesperson, but Scalewise helped her create a framework for consistent success. The Scalewise Coach helped Alicia build confidence, resilience and an ability to cope with the highs and lows that sales brings. Alicia used to lose confidence in challenging situations, but now she feels more empowered during those difficult conversations. This translates into tangible results for Zendesk and also resulted in Alicia consistently smashing her quarterly targets, including Q1 2021.
3. Built an asset for Zendesk
Thanks to Scalewise's coaching, Zendesk has a focused Account Executive who is very clear on the deliverables and the asks. Alicia is more professional, mature and structured than she was before working with Scalewise and Zendesk reaps the rewards. Being able to work with Scalewise while at Zendesk has also made Alicia appreciate how great Zendesk is. Her loyalty will be a massive boost as Zendesk scales as they can now count on an engaged AE and Head of Fintech, who is consistently producing results and raising the standards of others in the organisation.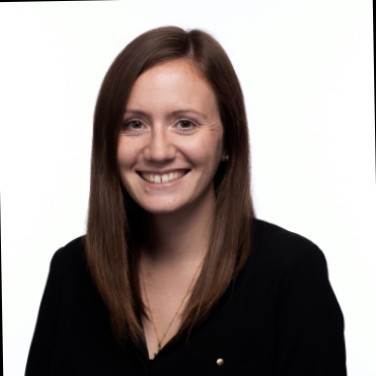 "Coaching challenged me. It definitely improved my performance. Being able to speak with someone who's done this before, who built that strategy, gave me perspective on my role and my career. I now know what I want and I know that Zendesk allows me to get there."
Our simple 4-step process will quickly have you matched with the perfect Scale Coach whilst providing access to our unique Membership offering.
Trusted by ambitious scale-ups
Frequently Asked Questions
A Scale Coach is a seasoned revenue operator who has been through our three-stage screening process to ensure they have the expertise required to support our clients on their scaling journey. They provide powerful insights, offer constructive feedback and love sharing their knowledge.
Our Scale Coaches are VP and C-level revenue leaders who have played (or are currently playing) pivotal roles in successfully scaling fast-growth tech companies. They may be Chief Marketing Officers, VPs of Sales, Customer Success or Revenue Operations leaders. They're often in full-time employment within a scale-up but can provide support on a flexible, hourly basis around their day-jobs. 
Can I access multiple Scale Coaches for me or my team?
Absolutely. Scalewise Membership gives you access to over 100 world-class Scale Coaches and we have clients today who are tapping into the expertise of several Coaches at once. One may be working with their Customer Success Team, another with their marketing leader or sales leader whilst another Coach supports their founder or CEO. 
What is Scalewise Membership?
Scalewise Membership provides unique access to the expertise, tools and resources you need to fuel your scaling journey.
Scalewise membership provides access to:
The Scalewise Platform to get matched with world-class Scale Coaches

A dedicated Growth Adviser to support your scaling journey

Delivery Partners who are vetted for their specialist expertise 

Fractional & Interim Leaders to fill vital leadership gaps

Online & in-person networking opportunities 

Masterclasses where Scale Experts share their expertise

Carefully selected partner resources and exclusive offers
We're currently offering Scalewise Membership for free to the first 100 scale-ups to apply. Contact us now to apply for Scalewise Membership.
How many Scale Coaches will I have access to?
We've on-boarded over 100 Scale Coaches, most of whom are in the UK or US. We continue to onboard around 10 Coaches per month and we're always on the lookout for exceptional revenue operators around the world. As soon as we on-board a new Coach, clients can immediately tap into their expertise via the Scalewise Platform (coming soon).
What are the costs for Scale Coaching?
We offer a range of flexible, one-off or subscription packages ranging from £295/$400 per month per coachee to £1,795/$2,450 depending on the number of hours required. Hours can be used against multiple Scale Experts if desired.
Are there any discounts available if I want to access Scale Coaching for multiple people in my company?
We're always happy to discuss pricing for clients who are looking to support multiple team members. We've seen first-hand the impact of injecting expertise into multiple individuals or teams and like to encourage this through preferential pricing. 
Is there a minimum contract period?
Although we don't have a minimum contract period, we've found that clients get the most benefit from engaging a Scale Coach for a minimum of 6 months. We also offer preferential pricing for clients who would like to commit for 12 months or more.
When will the Scalewise Platform be live?
We've been building the Scalewise Platform since April 2020, which we're excited to launch into the wild in July 2021. 
Build a scalable and sustainable growth engine with high-impact Coaching, Fractional & Interim Leaders and Delivery Partners.