Second Nature Scaling Story
Second Nature - Enabling personal and company growth through 1-2-1 coaching
How Scalewise coaching helped Second Nature's Head of NHS Partnerships to develop his professional skills and take advantage of new opportunities for the company.
Professional Development Coaching
Second Nature is a digital lifestyle change programme, which helps users build healthy habits through a smartphone app. Direct-to-consumer, the app includes personalised health coaching from a dietician, live progression tracking and evidence-based education to achieve health goals, such as sustainable weight loss. Set up in 2015, Second Nature employs 130 people worldwide and works with healthcare providers and insurers across the UK, Western Europe and the US.
Second Nature is the first online behavioural change programme to be commissioned by the National Health Service (NHS) in the UK and the company is currently partnered with 80+ NHS Clinical Commissioning Groups (CCGs) and local authorities in England and Scotland. Second Nature's Head of NHS Partnerships, Michael Whitman, oversees the critical role of selling the service to the NHS and managing the subsequent relationships.
Michael sought professional coaching from a self-development perspective, such as advice on hiring practices and managing managers. Having witnessed the value of professional coaching themselves, Second Nature's young founders were amenable to Michael's request and recommended he find a suitable mentor.
Following a recommendation by Paul Fifield, CEO and Co-Founder of Sales Impact Academy, Michael spoke with Scalewise co-founders Gavin Sumner and Tom Glason about the areas he wanted to grow both personally and professionally. He subsequently started coaching sessions with Gavin three times per month. The Scalewise coaching had the following key impacts:
1. Addressed real-time concerns
Michael initially attended sessions with specific topics to discuss, but soon found it more useful to chat through the number one issue affecting him that week. From knocking down barriers and working through situations cooperatively to analysing strategy, discussing on-going negotiations and structuring conversations, the coaching sessions had an instant impact by enabling Michael to successfully address his most pressing weekly challenges.
2. Prepared for big opportunities
The fluid nature of the coaching topics allowed Michael to successfully prepare for upcoming opportunities. For instance, having run a pilot for a large customer, Second Nature began tricky negotiations over scaling up the service. Ahead of a crucial meeting, Michael worked with Gavin to prepare the pitch, justify the strategy, align the leadership's views and create a compelling deck, which helped Second Nature negotiate the actual structure of the deal.
3. Refined the decision-making process
The coaching sessions provided Michael with a sounding board for ideas and an external perspective on key strategic decisions. This enabled Michael to confidently navigate difficult positions and generate positive outcomes for Second Nature. For example, when considering the termination of an unsustainable contract, Michael discussed the pros and cons with Gavin before proposing a nuanced solution that suited both parties.
Company culture is very important at Second Nature, but the casual manager relationship occasionally made it difficult to switch to a professional conversation. With the company focusing on driving revenue, Michael also had less time to spend with his team. However, bringing an external expert to the table helped solidify internal working processes and get the whole team on board for big decisions, with Michael even spreading the coaching hours among his team so they could benefit individually.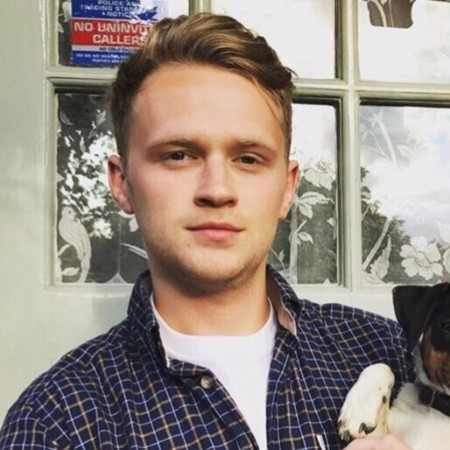 "Working collaboratively with someone that's done it all before and chatting through issues as they arise each week has not only given me the conviction to press ahead with big decisions, but enabled me to unite the partnerships team behind our approach".
Head of NHS Partnerships Second Nature,
Our simple 4-step process will quickly have you matched with the perfect Scale Coach whilst providing access to our unique Membership offering.
Trusted by ambitious scale-ups
Frequently Asked Questions
A Scale Coach is a seasoned revenue operator who has been through our three-stage screening process to ensure they have the expertise required to support our clients on their scaling journey. They provide powerful insights, offer constructive feedback and love sharing their knowledge.
Our Scale Coaches are VP and C-level revenue leaders who have played (or are currently playing) pivotal roles in successfully scaling fast-growth tech companies. They may be Chief Marketing Officers, VPs of Sales, Customer Success or Revenue Operations leaders. They're often in full-time employment within a scale-up but can provide support on a flexible, hourly basis around their day-jobs. 
Can I access multiple Scale Coaches for me or my team?
Absolutely. Scalewise Membership gives you access to over 100 world-class Scale Coaches and we have clients today who are tapping into the expertise of several Coaches at once. One may be working with their Customer Success Team, another with their marketing leader or sales leader whilst another Coach supports their founder or CEO. 
What is Scalewise Membership?
Scalewise Membership provides unique access to the expertise, tools and resources you need to fuel your scaling journey.
Scalewise membership provides access to:
The Scalewise Platform to get matched with world-class Scale Coaches

A dedicated Growth Adviser to support your scaling journey

Delivery Partners who are vetted for their specialist expertise 

Fractional & Interim Leaders to fill vital leadership gaps

Online & in-person networking opportunities 

Masterclasses where Scale Experts share their expertise

Carefully selected partner resources and exclusive offers
We're currently offering Scalewise Membership for free to the first 100 scale-ups to apply. Contact us now to apply for Scalewise Membership.
How many Scale Coaches will I have access to?
We've on-boarded over 100 Scale Coaches, most of whom are in the UK or US. We continue to onboard around 10 Coaches per month and we're always on the lookout for exceptional revenue operators around the world. As soon as we on-board a new Coach, clients can immediately tap into their expertise via the Scalewise Platform (coming soon).
What are the costs for Scale Coaching?
We offer a range of flexible, one-off or subscription packages ranging from £295/$400 per month per coachee to £1,795/$2,450 depending on the number of hours required. Hours can be used against multiple Scale Experts if desired.
Are there any discounts available if I want to access Scale Coaching for multiple people in my company?
We're always happy to discuss pricing for clients who are looking to support multiple team members. We've seen first-hand the impact of injecting expertise into multiple individuals or teams and like to encourage this through preferential pricing. 
Is there a minimum contract period?
Although we don't have a minimum contract period, we've found that clients get the most benefit from engaging a Scale Coach for a minimum of 6 months. We also offer preferential pricing for clients who would like to commit for 12 months or more.
When will the Scalewise Platform be live?
We've been building the Scalewise Platform since April 2020, which we're excited to launch into the wild in July 2021. 
Build a scalable and sustainable growth engine with high-impact Coaching, Fractional & Interim Leaders and Delivery Partners.